No. 20 – Lisbon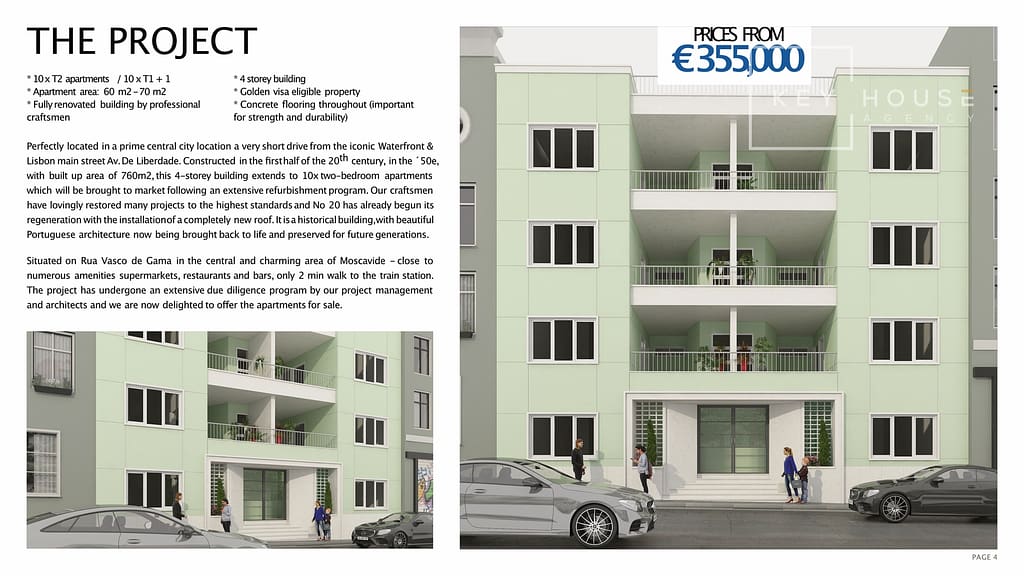 A regeneration residential development of 10 two bedroom apartments located in Moscavide part of Parque das Nasçoes (EXPO area) located only minutes from the iconic Waterfront Promenade Belem, Lisbon airport and all transport links within a short stroll.
Situated on Rua Vasco de Gama in the central and charming area of Moscavide – close to numerous amenities supermarkets, restaurants and bars, only 2 min walk to the train station. The project has undergone an extensive due diligence program by our project management and architects and we are now delighted to offer the apartments for sale.
Now is the time to invest in Moscavide, the combination of high profitability and affordable prices vis-a-vis other capitals makes it the capital city destination with the best valuation potential in the medium and long-term.
List of Apartments in No.20 Lisbon